Join the Yoder Lumber team
Yoder Lumber is always looking for outstanding employees who share our commitment to excellence in workmanship, in character, and in relationships. If you are a self-motivated, dependable individual who is always looking for ways to improve your personal life and your work environment, we want to hear from you.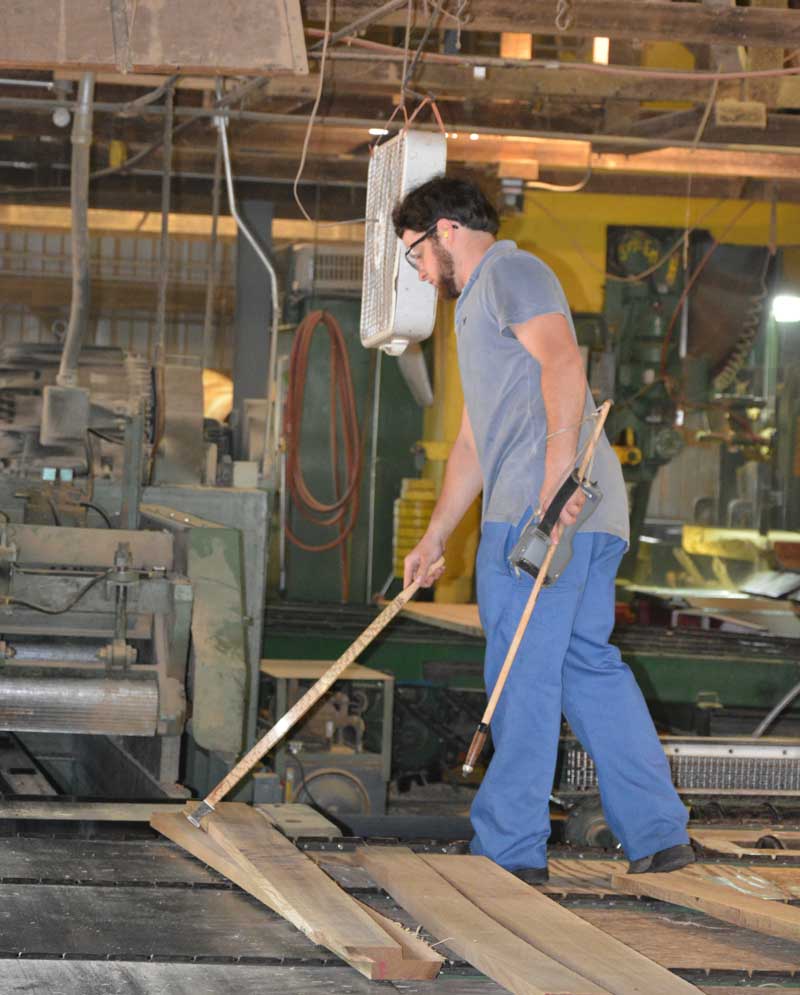 Types of jobs
Yoder Lumber typically is looking to fill the following positions:
Woodworking Machine Operators
Sawmill Equipment Operators
General Laborers and Lumber Stackers
Lumber Graders
Truck Drivers (Class A & B)
Maintenance Workers
Office Workers
Sales and Customer Support
Log and Lumber Yard Workers
Apply Now
Employee Benefits
Yoder Lumber offers employees generous benefit programs:
Healthcare, Dental, and Vision plans
Available overtime hours
Weekends and evenings off
Disability Insurance
401(k) with Employer Match
Employee bonuses and Profit Sharing
Direct Deposit
Employee discounts on products
Paid Time Off - Vacation, Holiday, and Sick Pay
Commitment to employee development and training
Current Job Openings
We're always looking for qualified candidates for many positions at Yoder Lumber. Listed below are specific job opportunities for which we're actively accepting applications. We offer generous benefits and many positions offer most Friday afternoons off.
Class A CDL Truck Driver (Local)
Job Description:
We are hiring a local truck driver for hauling lumber and millwork products. Local Driving shifts are from 6 AM to 3:30 PM. We offer very competitive pay and provide professional service to our drivers and customers. We offer a $2,500 sign-on bonus for experienced drivers.
Requirements:
Possession of valid state-issued Class A CDL with a current medical certificate and clean driving record
Professional and courteous driving habits, and strong relational skills
Attention to detail in electronic logbooks
Flatbed or straight truck experience is preferred, but not required
General Labor - Millwork Dept.
Job Description:
We are hiring an entry-level laborer at our Millwork department in Millersburg. Duties include stacking mouldings and lumber and other general labor tasks. We offer competitve pay and benefits, steady hours, and many Friday afternoons off. Experience is not necessary.
Requirements:
Must be reliable and on-time
Must be willing to learn on the job
Must be capable of lifting up to 20 lbs
Apply Now
Use one of the job application forms below to apply for employment at Yoder Lumber.
Online Application Print Application PDF
You can submit your application online by filling out the electronic PDF and attaching it to the form below
or download the print version and mail it to:
Yoder Lumber Co.
Human Resources
4515 Township Road 367, Millersburg, OH 44654
When using the online form, be sure to save the completed PDF with your filled-in data to your computer's hard drive before sending it to us.